Ready for smoother skin with...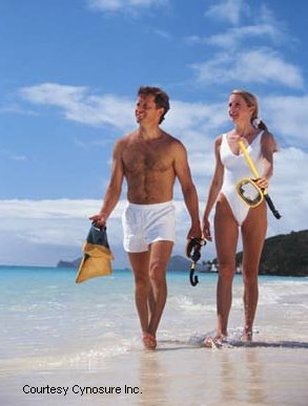 If unwanted hair and unsightly leg veins are cramping your style, our state of the art Apogee Elite laser will provide a solution that will have you kicking up your heels - forever!

We offer laser hair removal for all skin types, and for all body areas. These areas include face, lip, back, trunk, underarms, bikini, and legs. Our Apogee Elite uses a patented process called Thermokinetic Selectivity to destroy hair follicles without damaging your skin. It's a precise approach to laser hair removal in five to seven sessions (on the average). We give you a lifetime endorsement on the areas treated.

We effectively treat spider veins on face and legs. Our laser successfully improves redness due to rosacea, and removes cherry angiomas.


---
Click on the images below to enlarge