Meet Our Physician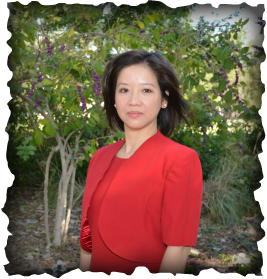 Dr. Trang N. Nguyen is an American Board Certified Internist, and a graduate of Baylor College of Medicine in Houston, Texas. Dr. Nguyen completed her residency training at Baylor, and was appointed as Clinical Assistant Professor at Baylor from 1999-2001. She previously served as the Medical Director for the Geriatrics inpatient unit at Ben Taub General Hospital, and the Medical Director for the Geriatrics house call program at Harris County Hospital District.

Dr. Nguyen held a private practice in Internal Medicine at Denton Presbyterian Hospital for 9 years. Beginning in 2010, Dr. Nguyen has established the North Texas Skin and Laser Center to focus on the art and science of aesthetic medicine. With an emphasis in non-invasive treatments, Dr. Nguyen strives to provide the latest in technology to restore your natural skin beauty, skin health, and youthfulness.

Dr. Nguyen and her husband enjoy traveling and photography. They are also the proud owners of four rescued cats - Max, Maggie, Neo, and Walter.


---
Office Staff

Always with a smile! Our esthetician will help you look your best. We specialize in anti-aging, and body contouring treatments. Using our various lasers, we tighten and lift saggy skin of the face, neck, and body. Our dual body contouring techniques using cryolipolysis (CoolSculpting) and heat (Body FX) provide a continuum of treatments for non-invasive, permanent fat reduction and skin tightening. We also commonly treat acne, rosacea, melasma, brown spots, facial veins, and leg veins. Our aesthetician is well versed in laser hair removal, microdermabrasion, chemical peels, makeup application, and facials. Our consults are always complimentary so visit us soon for a brand new you.