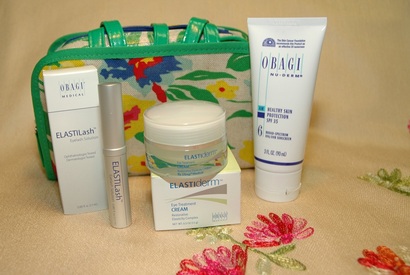 The eyes have it!

Buy One Obagi Elastiderm & Elastilash, get one free Obagi Sunblock SPF 35 (a $46 value) and a free cosmetic bag

Obagi - Elastiderm

Elastiderm has been clinically proven as shown to improve skin elasticity and to reduce fine lines and wrinkles around the eyes. Elastiderm can be used twice a day, leading to a noticeable result with tighter and smoother skin around the eyes.


---

Obagi - Elastilash

Elastilash is a non-prescription eyelash treatment, and regular use will give your eyelashes a thicker and fuller appearance.

---
Obagi - Healthy Skin Protection SPF 35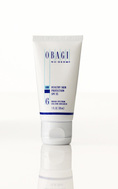 Repeated sunburns can significantly increase the risk of all types of skin cancer. Both UVA and UVB rays are associated with skin cancer, and responsible for the visible signs of skin aging. Healthy Skin Protection SPF 35 is a broad-spectrum sunblock that effectively blocks both UVA and UVB rays. To best protect your skin, it is recommended that you use a sunscreen daily, and year round.


---
Latisse - Alternative Option for your eyelashes!!!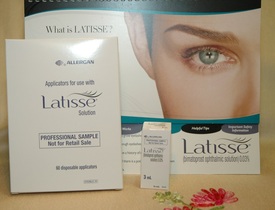 The first and only FDA approved treatment for hypotrichosis at this time is an eye solution known as Latisse. Latisse can increase eyelash length, thickness, and darkness in patients with regular use. If you would like to give Latisse a try, come and see us for an evaluation. As with any medication, Latisse may not be applicable for everyone. For those who cannot use Latisse, we are pleased to introduce Obagi Elastilash as an option to improve lash thickness.



---
For your convenience, use our Google custom search bar to find more information on any topics or words found on our website.

©NT Skin and Laser Center 2011